Daytona Beach, Florida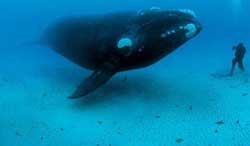 Daytona Beach is the perfect Florida Vacation Destination with plenty of things to see and do. One of the most famous features of Daytona is it's hard packed sand beach. The Beaches are always open and free to pedestrians! Cars are allowed on the beach in designated areas from sunrise to sunset, depending on tidal conditions. The hard packed sands are also ideal for bicycle riding.

The tallest lighthouse in Florida is located at the southernmost tip of the Daytona Beach area in the town of Ponce Inlet. Visit the Ponce de Leon Inlet Lighthouse and Museum website to learn more, http://www.ponceinlet.org/
Manatees and dolphins are commonly seen in the waters surrounding Daytona Beach. Visitors during the winter months can even see migrating Right whales directly from the shore!
Visitors can enjoy recreational activities like kayaking, parasailing, "banana boat" rides and jet boat thrill rides. Sit back and relax aboard a scenic riverboat excursion. You'll be amazed by the variety of wildlife and beautiful estates along the Atlantic Ocean and Intracoastal Waterway.
Spend the day by the newly rebuilt Main Street Pier. There are shops and a good seafood restaurant & rooftop bar built directly onto the pier.



The other famous feature of Daytona is the Daytona International Speedway.
A 480-acre motorsports facility that is home to the biggest, richest and most prestigious stock car race in the NASCAR Sprint Cup Series- the DAYTONA 500. The track offers three separate tours that take race fans inside the hallowed grounds of NASCAR's marquee race track.