Fort Myers, Florida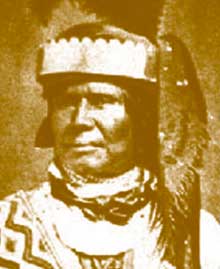 Fort Myers was established in 1850 as a military fort to fend off Seminole Indians that were massacring the area's few settlers. In 1858, after years of elusive battle, chief Billy Bowlegs and his warriors were persuaded to surrender and move west, and the fort was abandoned until 1863. In 1865 the fort was attacked unsuccessfully by a very small group of Confederates during the Civil War. After the war, the fort was again deserted.
By 1885, when Fort Myers was incorporated, it was the second largest city only to Tampa on Florida's west coast south of Cedar Key, even larger than Clearwater and Sarasota, also growing cities at the time.
Fort Myers first became a nationally known winter resort with the building of The Royal Palm Hotel in 1898. But what really sparked the city's growth was the construction of the Tamiami Trail Bridge built across the Caloosahatchee River in 1924. After the bridge's construction, the city experienced its first real estate boom and many subdivisions sprouted around the city.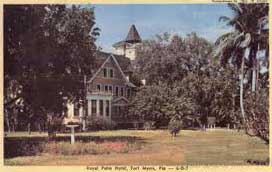 Fort Myers was the frequent winter home of Thomas Edison, & his friend Henry Ford and visitors today can tour those estates.
Ft. Myers is the current home of the Boston Red Sox spring training camp.

The climate is very mild November through May in Ft. Myers and in it's neighboring city, Cape Coral. These two cities are a popular destination for retirement.