Ft. Lauderdale, Florida
Fort Lauderdale got it's name due to a series of U.S. military sites, with the first fort being established in 1838 during the Second Seminole War. All of the forts were named after Major William Lauderdale, who was the commander of the detachment of soldiers who built the first fort.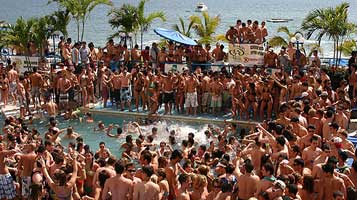 Like many popular vacation destinations, Fort Lauderdale became a stop on the Florida East Coast Railway which gradually extended along the entire east coast of Florida. The first passenger train arrived in Fort Lauderdale on February 22, 1896, and the rest, as they say is history.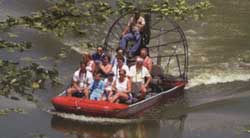 Fort Lauderdale was a winter vacation destination that literally exploded overnight in 1961 when Fort Lauderdale Beach became the college spring break destination as the direct result of the Hollywood hit movie 'Where the Boys Are', starring singer Connie Francis. Fort Lauderdale remained a major destination for college spring breakers well until the mid-1980s, and it continues today, though in lesser numbers.
Boating is a popular pastime in Fort Lauderdale, as the area has a lot of canals, and along with the Intracoastal Waterway, and New River. These features has earned Fort Lauderdale the nickname 'Venice of America.'
Visitors will find plenty to do, with 23 miles of beach, several shopping districts, museums, parks, and recreational activities like boating, fishing, and touring the Big Cypress Swamps.