Marco Island, Florida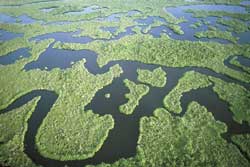 Nestled within the Ten Thousand Islands, Marco Island is the larges of the mostly uninhabited mangrove islands that stretch down to the southern tip of the Florida. These islands provide an unspoiled natural habitat that is a haven for saltwater fishermen, nature lovers, kayak and canoe paddlers, photographers and more.
Shelling on Marco Island's beach can rival that of Sanibel and other better-known shelling destinations. Avid beachcombers can charter boat tours to the beaches of the nearby deserted outer islands and sand bars, and discover unclaimed treasures from the sea.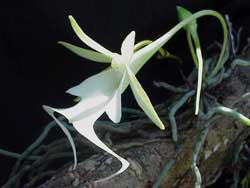 Swamp hikers who bravely take ranger-guided tours at the local Big Cypress National Preserve and Fakahatchee Strand Preserve State Park are often pleasantly surprised by the clear, flowing water, which cools the air. Nature has created the perfect system, two natural predators, the mosquito fish and the carnivorous bladderwort plant naturally feast on mosquito larva, which keeps the cypress swamps remarkably bug-free.
Tourists eager to see the rare and elusive ghost orchid visit the Fakahatchee Strand Preserve State Park, otherwise known as the native orchid capital of the United States. Many visitors learned of the rare and endangered flower from reading the book 'The Orchid Thief' authored by Susan Orlean or by watching the recent movie 'Adaptation' which is based on the book.