New Smyrna Beach, Florida

Visitors to New Smyrna Beach should visit the "Waterfront Loop" it is nearly 6 miles and has 4 distinct districts: Canal Street is known for it's Art Galleries and Artist workshops, Flagler Avenue is is close to the beach and filled with shops, Inns, and dining. The North Causeway district is close to the water, with marinas, fishing piers, and parks. Third Avenue is also known as "Eat Street" with more than 20 restaurants, health food stores, grocery and sundries. This creates a charming downtown district filled with shopping, restaurants, and of course, 13 miles of pristine beaches.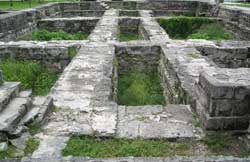 New Smyrna Beach is also full of history, originally established as a colony in 1768 along the west bank of the Indian River by a Scottish physician. After Dr. Turnbull's workers revolted and fled, the area was sparsely populated due to the intimidating presence of Seminole Indians. It wasn't until the arrival of the East Coast Railway in 1892, that the town began to thrive and expand.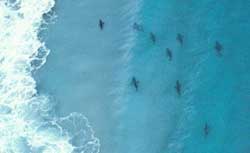 New Smyrna Beach is so temperate, the growing season is virtually all year round. New Smyrna Beach also has the "dubious" honor as USA's shark bite capital, having had more confirmed shark bites than any other region. Apparently young Blacktip and Spinner sharks can't distinguish very well between feet and fish, and a few visitors each year will get their feet mauled, especially when the water is murky.
New Smynra Beach, Florida.